NEW PRODUCTS! Hand Sanitizer for on the go and the workplace.
%802 %23, %2020 - Press Products
Our newest product is a solution that's right on time for getting back to "normal" life.


We're excited to announce that we now offer FDA Certified 80% Hand Sanitizer in a liquid formula. SurgiHealth Solutions 80% Hand Sanitizer is available in two convenient sizes 3.4OZ (100mL) spray bottles, great for personal use, and easy to carry and pour 64OZ (1/2 gallon) bottles. Pumps are also available for 64OZ bottles.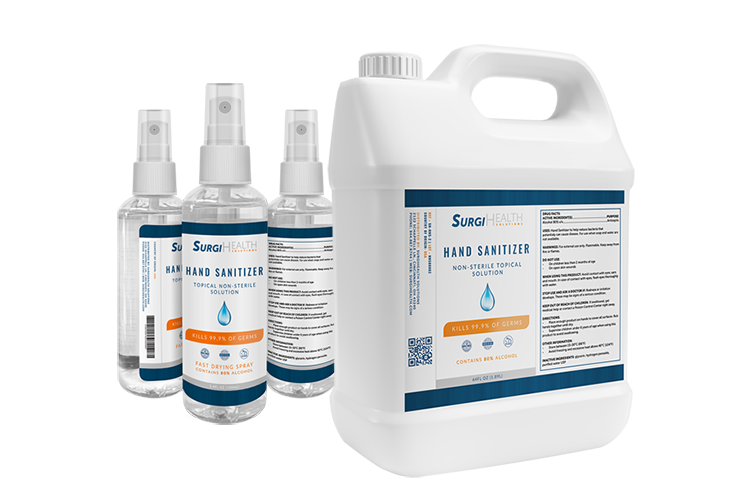 Click here for ordering information.